THE PURPLE PARCHMENT
—a blog—
When Rubies of the Viper was published, I created a free-standing, novel-oriented blog, The Purple Parchment. I liked that name so much that I decided to keep it when I imported its posts into this website. New posts will be added as my writing schedule permits.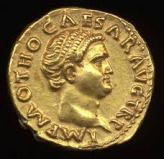 I've organized my blog posts into three categories.
Section 1: FASCINATING FACTS covers a variety of subjects related to the first century: agriculture, cities, houses, language, rural places, slavery, travel, women, etc.
Section 2: CHARACTERS gives insights into the historical characters—Nero, Otho (on the coin), Poppaea Sabina (at right), and the Flavians: Vespasian, Titus, Domitian, and Flavia Domitilla—and the fictional characters—Theodosia, Alexander, Stefan, Nikolaos—who populate my novels.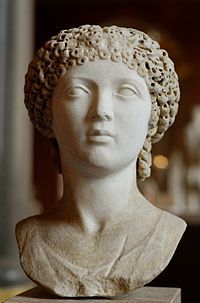 Except as noted, all blog content is © Martha Marks.