My Fiction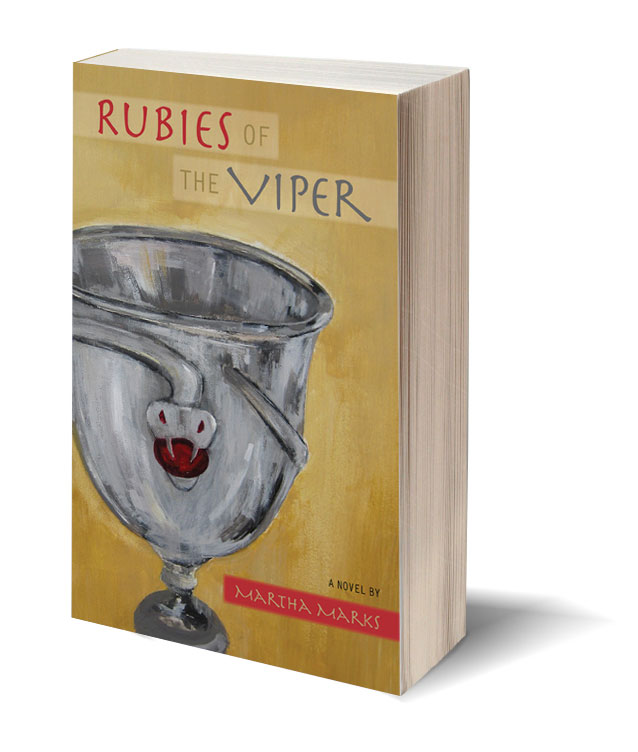 RUBIES OF THE VIPER is a fast-paced murder mystery / suspense novel set in the Rome of Emperors Claudius and Nero. 100+ Amazon reviews.
Find my 336-page book here…
US: paper ($14.95) / Kindle ($2.99)
Elsewhere: UK / CA / DE / ES / IT / FR
Remember you do not need a Kindle. You can use any of the FREE Kindle Reading apps
 to read Kindle books.
FREE PDF DOWNLOADS:
42-page sample (480 KB)
map of places in the book (97 KB)
SYNOPSIS: When her brother is murdered in first-century Rome, Theodosia Varro inherits the family estate, going from poverty and isolation to great wealth and a prestigious position in society. Unfortunately, she lives in a time and a place that deny women of her class the very things she most desires: personal freedom and self-determination. Only by identifying her brother's killer can she feel safe, yet her efforts take her in quite the opposite direction. After her own actions and the scheming of others lead to catastrophe, Theodosia struggles to survive and recover what matters most in her life.
—
Martha is proud that
Rubies of the Viper
is featured on the following websites: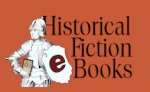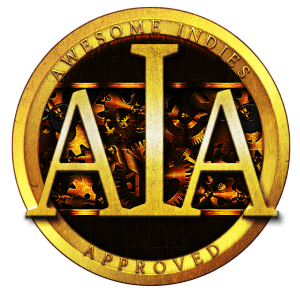 My Photography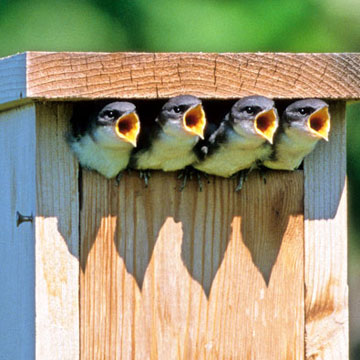 Birds. Bugs. Beasts. Plants. Places.
I've been shooting for 3 decades and have a large inventory of high-quality images,
My portfolio on Shutterstock opens with my best-selling images but also offers links to my newest images and a dozen topical sets. (Move your cursor over each thumbnail to see a larger image. Eliminate the pop-up invitation to subscribe by clicking the x in the top right corner.)
If you're looking to buy one of my digital images, you can do so at Shutterstock / Veer (Corbis) / Dreamstime.
If you're interested in a fine art print or a set of my note cards, please contact me directly.
xxxxxxxxxxxxxxxxxxxxxxxxxxxxx
"Avian Impressions"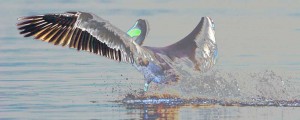 I also offer a line of luminous bird images that I call Avian Impressions… done with a special computer technique I developed in 2009. They're great for decorating a home or office, and you can select a print by color, shape, size, or subject. They're also available as creative images for books, magazines, and other publications.
Please contact me directly if you're interested in seeing more of these unique images.
My Blog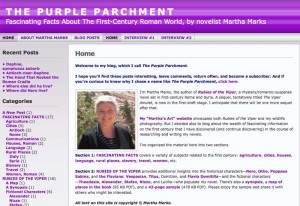 THE PURPLE PARCHMENT: Fascinating Facts About the First-Century Roman World…
a great source of additional information about the characters, places, and cultures featured in my novel, RUBIES OF THE VIPER.
I welcome your visits to my blog —marthamarks.wordpress.com— and hope you'll want to comment and become a subscriber!