MY FICTION
Rubies of the Viper is a fast-paced, romantic-suspense novel set in Rome during the reigns of Nero and Claudius.

SYNOPSIS: When her brother is murdered in first-century Rome, Theodosia Varro inherits the family estate, going from poverty and isolation to great wealth and a prestigious position in society. Only by identifying her brother's killer can she feel safe, yet her efforts take her in quite the opposite direction. After her own actions and the scheming of others lead to catastrophe, Theodosia struggles to survive and recover what matters most in her life.
Progress on the sequel! I'm well into the 3rd draft of The Viper Amulet, sequel to Rubies of the Viper. Contact me if you'd like to be notified when it's published.
"RUBIES OF THE VIPER is a genuine gem of a mystery set in Rome during the reigns of the Emperors Claudius and Nero. It's full of exciting suspense and beautifully developed characters. Marks's rich portrayal of Roman life is delightful and gruesome in turns–just as a good Roman mystery ought to be. We get the grace, the violence and the perversion that was imperial society revealed through a spell-binding tale." —Judith Starkston, Hand of Fire
"I ordered this book after seeing all the five star reviews. Now I see they are well deserved. Impossible to put this book down. I HIGHLY recommend this book." —Patricia Goodspeed, Amazon Vine Voice  
"If I were to select a book of the year to read, RUBIES OF THE VIPER would be in the running for top choice. Yes, it is that good." —Rhonda Esakov for Story Circle Book Reviews
MY PHOTOGRAPHY
I make crisp, bright, natural-habitat, natural-light images of North American birds, bugs, beasts, plants, and places.
I'm a Santa Fe-based photographer with three decades experience making bright, light-filled images of wild birds, bugs, beasts, plants and places… all in their native habitats (no zoos), mostly from the American West, Southwest, Rocky Mountains, and Gulf Coast.
The images currently on this page are from my recent trip to Organ Pipe Cactus National Monument in southern Arizona.
Learn more about my wildlife and nature photography on my personal photography website, BestNatureStock.com.
See my complete portfolio of digital images on these commercial stock sites:
Click here to see my fine-art prints and note cards.
COPYRIGHT NOTICE:
All images and text on this site are © Martha Marks and may not be used without written permission. All rights reserved.
---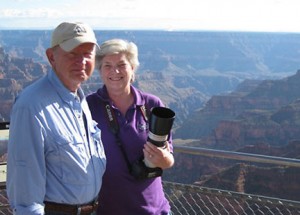 About Martha Marks
I'm a retired college professor with a two-sided creative life.
On the one side… I absolutely love photographing wild creatures and wild places. For thirty years, this has been my main avocation. Over the decades, I've made and sold thousands of images, published hundreds, and printed, framed, and sold several dozen.
With my husband, fine-art painter Bernard Marks, I travel extensively, getting up-close-and-personal with the great American West. We live in Santa Fe, New Mexico, so we're surrounded by beautiful, close-to-home natural areas. But we're also within a few hours of some of North America's most amazing places… Colorado, Arizona, and Utah. When we travel, he paints and I "shoot." My personal photography web site, BestNatureStock.com, showcases some of my images and provides links to sites where licenses are for sale to anyone who would like to use them.
On the other side… I'm also the author of Rubies of the Viper, a romantic-suspense novel set in first-century Rome and Syria. With over 160 reader reviews on Amazon, it maintains a rating of 4 stars out of 5. On Goodreads, with over 225 readers, it's 3.5 stars out of 5. (The sequel, The Viper Amulet, is currently in 3rd-draft stage.)