Rubies of the Viper and its sequel, The Viper Amulet,

are the first two novels of

a sprawling, suspenseful first-century family saga.
The third book, The Ruby Ring, is in progress.
To learn more about these books, click on their covers.
To fully enjoy them, read them in order:
#1 Rubies of the Viper
#2 The Viper Amulet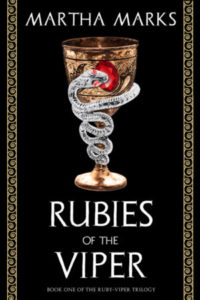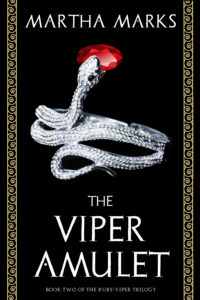 ____________________________________________________________________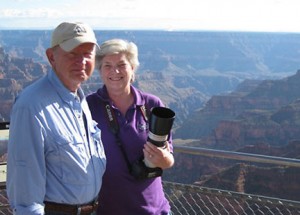 ABOUT MARTHA MARKS
I'm a retired college professor with a two-sided creative life.
On this side… with a passion for travel to ancient places that dates back to my childhood (see photos below), it's no wonder that I write historical novels like Rubies of the Viper and The Viper Amulet. My work-in-progress is The Ruby Ring, which will complete the sprawling, suspenseful first-century family saga that I call The Ruby-Viper Trilogy.

On the other side… as a lover of birds, other wildlife, and natural places, I'm also a nature photographer who travels the American West with my husband, fine-art painter Bernard Marks. For over thirty years, I've made and sold thousands of images, published hundreds, and printed, framed, and sold several dozen. My images sell around the world via several commercial stock-photography sites.
These photos show me at age seven, on my first visit to Pompeii. I told my parents that day that I had been there before. It was all very familiar. And that sense of déjà vu has never left me. I feel it every time I return to Pompeii, Herculaneum, the Roman Forum, and the ancient Etruscan necropolis at Cerveteri.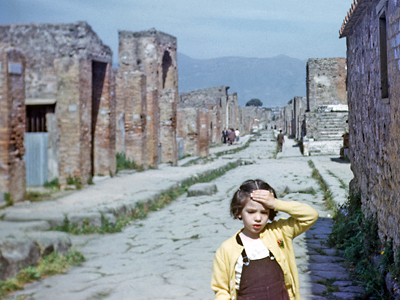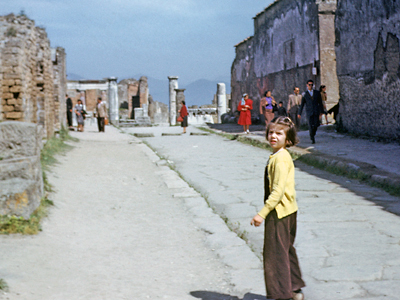 ____________________________________________________________________